Perfect support by INKiESS in protecting of:

Schützen Sie Ihre Wertgegenstände im Gewerbebereich und zu Hause vor unbefugtem Zugriff. Diese Kassetten sind speziell für die Zwischenlagerung von Banknoten und zur Verwahrung wichtiger Dokumente sowie anderer Wertgegenstände geeignet.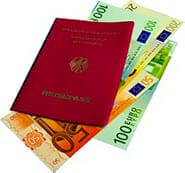 Protect your valuable objects at work and at home from theft. These boxes are suitable for intermediate savekeeping of bank notes at the point safe and for savekeeping of important documents and other valuables.